TTIP & CETA STOPPEN! - https://www.campact.de/ttip-ebi/ebi-appell/teilnehmen/, 25, 男性, ドイツ
etalusicore.blogspot.com/最後にアクセス:5 時間前
2

1

6

0

1

2

回再生 : 2008年 03月 16日から
348 Loveトラック | 68 投稿 | 5 プレイリスト |

一言コメント873 件
再読込 |


フィード
| | | | | |
| --- | --- | --- | --- | --- |
| 1 | | | | |
| 2 | | | | |
| 3 | | | | |
| 4 | | | | |
| 5 | | | | |
| 6 | | | | |
| 7 | | | | |
| 8 | | | | |
| 9 | | | | |
| 10 | | | | |
| 11 | | | | |
| 12 | | | | |
| 13 | | | | |
| 14 | | | | |
| 15 | | | | |
| 16 | | | | |
| 17 | | | | |
| 18 | | | | |
| 19 | | | | |
| 20 | | | | |
| 21 | | | | |
| 22 | | | | |
| 23 | | | | |
| 24 | | | | |
| 25 | | | | |
| 26 | | | | |
| 27 | | | | |
| 28 | | | | |
| 29 | | | | |
| 30 | | | | |
| 31 | | | | |
| 32 | | | | |
| 33 | | | | |
| 34 | | | | |
| 35 | | | | |
| 36 | | | | |
| 37 | | | | |
| 38 | | | | |
| 39 | | | | |
| 40 | | | | |
| 41 | | | | |
| 42 | | | | |
| 43 | | | | |
| 44 | | | | |
| 45 | | | | |
| 46 | | | | |
| 46 | | | | |
| 48 | | | | |
| 49 | | | | |
| 50 | | | | |

フィード
| | | | | | |
| --- | --- | --- | --- | --- | --- |
| 1 | | | | | |
| 2 | | | | | |
| 3 | | | | | |
| 4 | | | | | |
| 5 | | | | | |
| 6 | | | | | |
| 7 | | | | | |
| 8 | | | | | |
| 9 | | | | | |
| 10 | | | | | |
| 10 | | | | | |
| 12 | | | | | |
| 12 | | | | | |
| 14 | | | | | |
| 15 | | | | | |
| 16 | | | | | |
| 17 | | | | | |
| 18 | | | | | |
| 19 | | | | | |
| 20 | | | | | |
| 20 | | | | | |
| 22 | | | | | |
| 23 | | | | | |
| 24 | | | | | |
| 25 | | | | | |
| 25 | | | | | |
| 25 | | | | | |
| 28 | | | | | |
| 29 | | | | | |
| 29 | | | | | |
| 29 | | | | | |
| 32 | | | | | |
| 33 | | | | | |
| 33 | | | | | |
| 35 | | | | | |
| 36 | | | | | |
| 36 | | | | | |
| 38 | | | | | |
| 38 | | | | | |
| 40 | | | | | |
| 40 | | | | | |
| 40 | | | | | |
| 40 | | | | | |
| 40 | | | | | |
| 45 | | | | | |
| 45 | | | | | |
| 45 | | | | | |
| 45 | | | | | |
| 49 | | | | | |
| 49 | | | | | |
About Me
Wichtig! Informiert euch über das geplante Freihandelsabkommen und entscheidet selbst ob es
dies wert ist; wenn nein:
https://www.campact.de/ttip-ebi/ebi-appell/teilnehmen/
unterzeichnen!
Wichtig! Vollkommen gleich ob ihr schon einmal unterzeichnet habt damals - tut es wieder; das ganze wurde unter fadenscheinigen Gründen nicht akzeptiert was irgendwie sehr für sich spricht!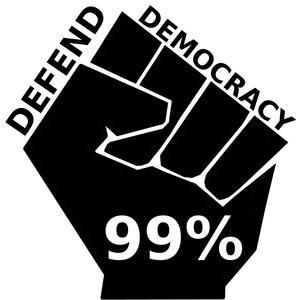 Overall:
Last 12 month:
Last month:
Last 7 days:
If you feel curious or brave today you might check out my selfmade music.
>T3rr0rkr4ch<
And don't expect melody or anything like this, it should sound like weird terror of course. ;D
My CD and LP collection with more as 1.000 pieces. Feel free to look what i owe.
(Metal / Rock / Gothic / Mittelalter / Metal- & Hardcore)
100% kostenlos - 100% nützlich - 100% trve
Reinschauen, schlau werden oder mithelfen andere schlau zu machen... ;)
Seen live:
(most Bands are unknown, regional vndergrovndbands)
The list starts takeing too much place - you can see it now at my blog.
That's a chronological order
Chronological Order
That's a alphabetical order with band details
Alphabetical and detailed order
update my seen-live-list
|
get your own list
Not listed/too unknown Bands (53):

A certain sacrifice
Always Damaged
Bluesstones
Broken Circle
Burning Horizon
Carlos Columnia
Castles
Centralstation All Star Band
Cortex
Cryspheria
Dead Cell Action Heroes
Decius
Demonised
Desolated
Digga Ras & Band
Drastic Violence
Eisregen
El Ray
Fabula Obscura
God Delusion
Hell of a Din
Indestructible
Inplugged
Input
Iron Glove
Jamie's Backyard
King Ludwig
Larceny
Meet my Fist
Musik Monks
Need2Destroy
Nomis
No Brainer
Orcus Patera
Parker Lewis
Pendulum Path
Pentarium
Public Grave
Rebleeding
Schulband Der Christoph-Probst Realschule Neu-Ulm
Several Stabwounds
SilvR
Slaters
Sold for Evil
Soul Sabotage
Stier
The Dullahans
The Forsaken Souls
Thyton
Toxication
Traitors never play Hangman
Twillight of the Gods
While She Suffocates

For more details watch the links above or directly @ the playlist!
(Therefore i have 140 artists in my collection with 0 scrobbels(!) [01th May 14] for creating these playlists - but on the other hand i can tell for sure, that i have had listen to some songs of them in real live. I ain't add an artist i have nothing to do with... )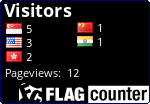 Thx for your visit!
最近のアクティビティ